Tuesday, September 6, 2016
5:02 AM |
Posted by Digicats
|
Edit Post
Welcome to the land of endless summer where it's never too late to hit the beach and get a beach party going. Great music, friends, food, the hot sun and the cool surf. What are you waiting for?
The digital scrap kit comes with 12 .jpg papers and 40 .png elements plus 1 "Cougars" poser by ©DN Scraps to help you make your summer memories last forever!
You are getting 2 bows,2 flowers, 2 frames, 2 ribbons, 2 sun lotions, 1 beach bag, 1 beach chair, 1 beach umbrella, 1 clam shell, 1 congo drum, 1 dolphin, 1 dragonfly, 1 drink, 1 flip flops, 1 gecko, 1 guitar, 1 hot hot hot, 1 music element, 1 palm bush, 1 popsicle, 1 radio, 1 sand castle, 1 sandy border, 1 sparkles, 1 starfish, 1 string flower, 1 sun, 1 sun glasses, 1 surf board, 1 tag, 1 tiki mask, 1 towel, 1 water splash, and 1 wave.
300 DPI. Personal use only. Available in both
FULL
and
TAGGER
sizes!
Treasure the savings on full and tagger size kits, posers and cu products when you sale with Digicats (& Dogs). Get 45% off during the month of September!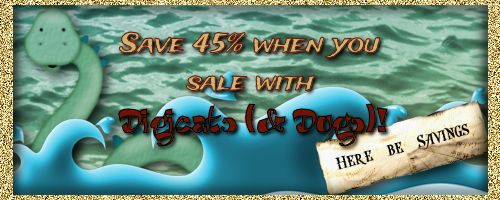 Labels:
beach
,
Digicats (& Dogs)
,
ocean
,
Summer
Blog Archive