Saturday, August 6, 2016
9:18 PM |
Posted by Tootypup
|
Edit Post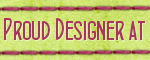 Come and Check out the PUP's New Kits In Store NOW
Ok The PUP was a bit slack last month. Not doing many kits.
Well here we go for this month. New Kits in all The PUP's
Stores Today. Both Commercial and Personal Use. The PUP
try's to look after everyone out there in the scrapping
world. So please enjoy and most of all Happy Scrapping
This kit comes in Full Size.
This preview below is another preview of the same kit above
Kit Previews for Ocean Isle
This kit comes in both Tagger and Full Size
Labels:
Commercial Use
,
New Release
,
Tootypup Scraps
Blog Archive