Friday, July 29, 2016
7:51 PM |
Posted by Tootypup
|
Edit Post
All the PUP's Kits at Wilma 4 Ever are Just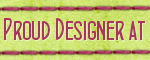 This is a once in a lifetime offer. There is over 400 kits for you to buy
All in one hit at the one low price. If you like The Pup's work and want to get
it all in one go, This is the way to do it. You can get just my CU 4 C4 and
Commercial Use kits, or just the Personal Use, Tagger and or Full Size kits.
The Choice is yours all for the low price of $40.00. As you know the PUP has
always be very generous with the size of what's in my kits and how much goes
into them, so you will be like a kid with a new toy.
Happy Scrapping from The PUP
And Most of all Have fun.....XXXXX
Labels:
sales
,
Tootypup Scraps