Wednesday, June 29, 2016
12:26 AM |
Posted by Tootypup
|
Edit Post
My Spring Garden2 CU Mix FS
New in The PUP's Store now. Yep The PUP has been busy again.....LOL.
The PUP has put this kit together with my own artwork and the Gorgeous
art from Pink Doll Bubble's Designs - http://www.pinkdollbubble.com/
The PUP is Licensed to work with and sell these tubes/elements for
scrapping. Please write in your TOU all the dolls are made by
© Pink Doll Bubbles Design. There are no long water marks added to
the dolls with the permission of the designer.
If you wish to pursue any information on the use for yourself,
Please go here to check out Pink Doll Bubble's Site and Terms of Use.
This kit is available in Store Now
Now Available Here at Wilma 4 Ever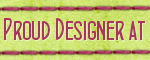 Labels:
Commercial Use
,
New Release
,
Tootypup Scraps
Blog Archive