Sunday, June 14, 2015
7:16 PM |
Posted by Tootypup
|
Edit Post
Ok here is the PUP's play for the W4E challenge
Hosted by Stina for the June Quote Challenge.
You can take a look at all the Challenges at the
So come and take a look around. A lot of fun
to be had there. The Kit Used in this Challenge is
Mermaids Frolic which you can get
HERE
Have a great day everyone.
Big Hugs from the PUP.........XXXX
And the PUP's Store is HERE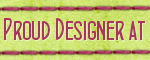 Labels:
June Quote Challenge 2015
Blog Archive