Monday, April 6, 2015
6:09 AM |
Posted by Tina
|
Edit Post
There are lots of parts to this kit! You just get the pieces that you want or need! Pretty bright colors that are perfect for Easter and spring layouts and even for baby and newborn layouts (see that pink and blue?)!
Lots of great Easter elements (my favorite is the Peeps)!
See all the portions of this kit
HERE
!
Here's a slideshow of them all:
AND, my store is on sale for HALF OFF this month!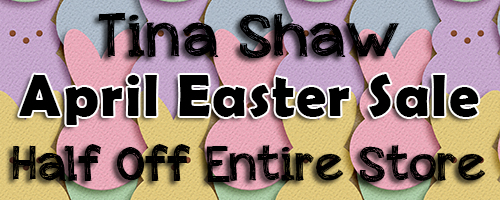 Blog Archive